How to Get Turkey e-Visa
If you are planning your next trip and your destination is Turkey, you should make sure that you can enter the country without problems.
Since March 2014, there was a visa on arrival system to enter Turkey. This is just a fine option by now. There is a more comfortable way; we call it Turkey e visa.
Before traveling, you must apply for a visa online. You then print it on a sheet of paper that you must present at the immigration together with your passport. The passport must be valid for at least 60 days from the last day of staying.
Turkish visa system may seem confusing to some. Different countries can enter Turkey visa-free and other are eligible for an e-Visa to Turkey.
Fortunately, obtaining an e-Visa to Turkey is a straightforward and quick process that can be done using any working device with an internet connection.
Turkish e-Visa system has different requirements for each country and various eligibility for Turkish e-Visa types. Thus, before applying, please make sure that you know what documents do you need to prepare and for what visa type you are eligible for.
To find a full e-Visa eligible countries list and the requirements for each nationality, please click on the 'Visa Eligibility' button on the top of the page.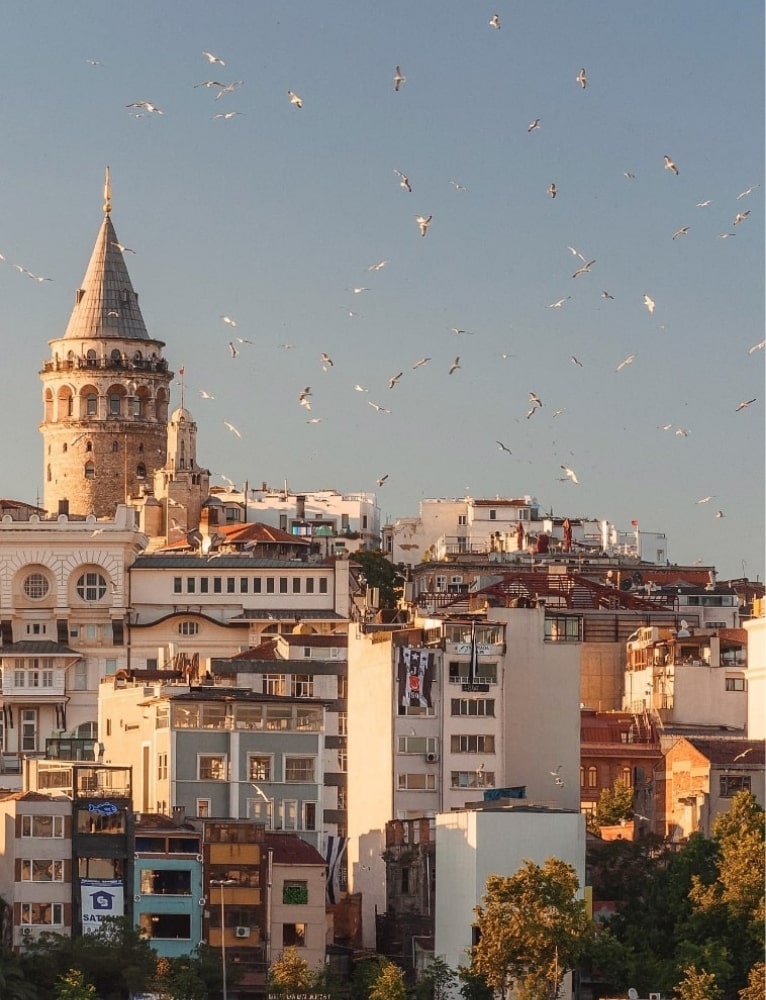 Why Should You Apply Turkey e-Visa Online?
The visa is a procedure that can sometimes be cumbersome. This way, the time it takes to complete the entry procedures when arriving at the airport is reduced to a quarter. The authorities will check the paper, put the stamp on your passport, and that's it. The visa on arrival continues to work, but it is more expensive, and it takes much longer to leave the airport. Therefore, we do not recommend it.
Turkey Visa Requirements:
Turkish visa requirements differ depending on the traveller's nationality. There are basic requirements for some countries and additional support documents for other countries.
Before applying, make sure that you know what documents are necessary for you to prepare accordingly with your nationality.
The basic requirements are:
A valid passport for at least six months ahead of the planned departure date
An active e-mail address onto which e-Visa and its' confirmation number is sent
Any means of online payment
The support documents also differ across various countries. Some nationals need to attach a few more documents to apply for an e-Visa. The supporting documents can be:
A valid visa or a residence permit proof from either UK, USA, Ireland, or one of the Schengen Area countries
A return ticket proof
A roundtrip booked with certain airlines: Turkish Airlines, Pegasus Airlines, Onur Air, or AtlasGlobal Airlines.
A hotel reservation proof
$50 for each day of the stay
The applicant needs to be under 18 or above 35 (Algeria)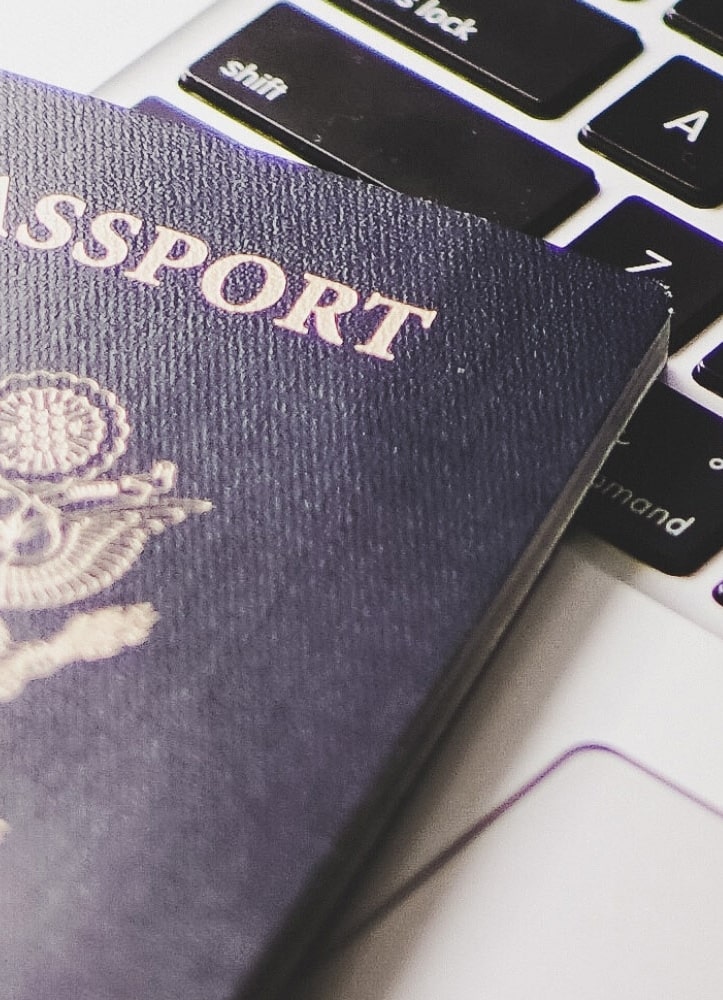 E-Visa to Turkey types
There are two main Turkish e-Visa types. The travellers are eligible for different visa type depending on their nationality. However, regardless of your nationality, you can travel to Turkey with an e-Visa only for tourism or business purposes.
1. A multiple-entry visa that allows a stay of maximum 90 days within the 180-day validity period.
24 countries are available for this particular visa type. 22 countries may apply for this type of visa without any additional documents attached. China and Taiwan are required to provide support documents. Armenia and South Africa are eligible for this type of e-Visa; however, their stay cannot exceed 30 days.
2. A single-entry visa that allows a stay of maximum 30 days within the 180-day validity period.
70 countries are eligible to apply for this type of e-Visa. Each country has different requirements to meet and support documents to attach.
For more information, please click on 'Visa Eligibility' on the top of the page to find a full list of eligible countries for a particular visa type and the requirements for each country to meet.
How to Apply for a Turkish e-Visa?
Completing the application form will take you less than 15 minutes and can be entirely done from home! Click the green button 'Apply Online' on the top of the page and start filling the application form.
Provide your details, your name, surname, gender, nationality, e-mail address and some additional information. Then, put your passport data, attach the additional support documents if you need to, and move to the next step.
Then, pay the handling visa charges using a method of online payment of your choice. Lastly, check your e-mail address for the confirmation number that you will receive immediately after completing the application process. You can check the e-Visa processing status using this number. Within the next 72 hours, e-Visa in a PDF version will arrive at your e-mail address.
The average processing time using our services is just 19 hours. Moreover, 99% of the applications are successfully approved!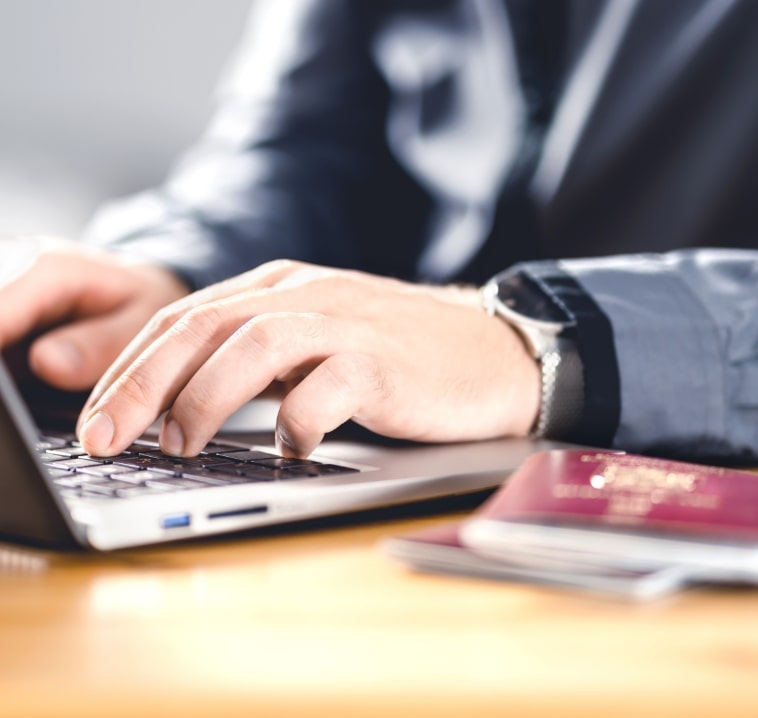 Turkey Visa FAQs
Below, we will answer some of the most frequently asked questions about the visa for Turkey.
They can not. Americans can use this service and the rest of the eligible nationalities that are registered on the Turkey e-visa system.
The government of Turkey recommends that the visa be done at least one week in advance. You have to choose a date to enter the country.
From that day on, you have 180 days to make your trip, although you can only stay in Turkey for 30 or 90 days (dependent on the nationality).
The visa is with multiple entries for certain nationalities only. You can contact us to verify this information.
Applying for an electronic visa is very simple. Before doing so, you will need to make sure you have a valid passport. Make sure it is not expiring since, if you have to renew your passport, your visa will no longer be valid.
To better summarize the requirements, we leave you the following list:
passport personal data scan (if applicable)
Credit/debit card or Paypal account for payment
Valid digital email
Remember that these requirements may vary according to nationality, as there are currently 60 countries that can apply for the electronic visa.
After that, you should access our website and indicate your nationality. Once this is done, the system will take you to the next page.
It is indicating its duration and whether multiple entries are possible with your nationality. Now, fill the rest of the form with some necessary information.
There, you must put an arrival date, and you are allowed to use it on the days you have assigned from that date.
After these steps, the web will guide you to a payment page. Once done, you will receive your visa in pdf in that same email. All you have to do is print it out and keep it with your passport.
Yes, there are some countries with age restrictions, which you can check here.
We will send your electronic visa once processed (in the time you have required) to your email box.
If it has not reached your inbox, check the spam box.
Once you receive the visa, be sure to print it out so you can present it to the proper authorities at the Turkish airport. They will ask you for a printed copy of it.
As we have mentioned previously, you can have your visa in a minimum of 30 minutes or a maximum of 24 hours. The time varies depending on the urgency you have.
This visa allows you to stay in the country for a total of 30 or 90 days (according to nationality) and is valid for 180 days from arrival.
Yes, you must to, as all foreign citizens, including minors, need a visa to travel to Turkey.
No, you don't have to, as long as you don't leave the transit zone.
No. If you have obtained an e-Visa and have not entered Turkey, your payment will not be refunded.
No, you cannot. The Turkey Visa is electronically associated with the passport of a passenger. Therefore, you must enter Turkey with the same passport with which you apply for an electronic visa. Otherwise, your e-Visa will not be valid.
Advantages of processing your e-Visa application with our agency
Services
Government
visa-for-turkey.com
Continuously accessible online application
Visa experts support team available 24/7 via e-mail
Support team available through phone 24/7
Visa experts double-checking the application before submission
Fixing the mistakes/ incorrect information to avoid delays
Visa experts confirming the additional information provided
A straightforward application process
Security and privacy guaranteed
Edition of the photos and documents that need it.

(Our service accepts files in all sizes and formats)

PDF e-Visa version sent onto your e-mail address
A text message sent to the applicant in case of a failed delivery to e-mail
Redeeming e-Visa permit in case of displacement or loss on e-mail box
Numerous online payment methods used globally
Benefits of using a Turkey e-Visa
Turkey e-Visa will grant you an effortless trip to Turkey, and its' obtaining is effortless. Completing the application process will take you less than 15 minutes and can be done from anywhere you want.
Other benefits include:
Our support team is available to you throughout the whole process in case you should have any questions or issues regarding the application.
In case your e-Visa would fail to be approved, we grant reimbursement so that you wouldn't have to worry about losing your money.
You may apply without even leaving your home! Any working device with a stable internet connection will do just fine.
The best part about handling an e-Visa is that it arrives at your e-mail address within a maximum of 72 hours!
E-Visa can grant you a stress-free visa handling experience done from home.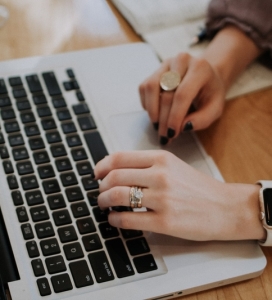 What Should You Keep In Mind Once You Get A Visa?
Well, I already have a visa. Can I safely go to Turkey? Yes, you can, but we are going to give you some essential advice that you will surely appreciate.
First of all, we recommend that you take travel insurance. You can travel for years without having a single problem, but we guarantee that using it just once makes it worth paying for a few insurances.
The currency of Turkey is the lira, so you will have to convert it in some way. The best option is always to withdraw money at local ATMs. You can also research the currency exchange of Turkey and the prices that you will find in Istanbul.
As for accommodation, if you go to Istanbul, or you are going to start your visit there, it will be better to have it booked in advance. Istanbul is a modern and safe city to travel to. Therefore, you will find some comfortable hotels to stay quite easily.