How to Get Turkey Visa?
If you clicked on this article, you are probably planning on visiting Turkey soon. No wonder one would want to visit Turkey, as the country is very rich in history, culture, beautiful landscapes, biodiversity, and various tourist attractions.
This article will help you learn about:

the Turkish visa system
how to apply for a Turkish visa
four best places to visit in Turkey
benefits of using our services
If you want to know all about the issues mentioned above, keep on reading.
Turkish visa system
Turkish visa system may seem confusing, as there are many different requirements and visa types for each country.
We can differentiate between the main two visa types:
a multiple-entry visa that allows a 90 days stay within 180 days validity period.
a single-entry visa that allows a 30-day stay
Some countries may enter Turkey visa-free, others are eligible for an e-Visa. Different countries are allowed to apply for a multiple-entry visa and different for the single-entry visa.
There is also a variety of requirements to meet, and they also differ depending on your nationality. For the full list of countries eligible for certain visa types, and the documents you need to prepare according to your nationality, please visit https://visa-for-turkey.com/do-you-need-eta.
Another factor that varies is the price; it can be 69 Euro, 99 Euro, or 129 Euro.

How to apply for a Turkish visa?
Contrary to the visa system in Turkey, the application process is very straightforward. The whole process can be completed in less than 15 minutes! Any working device with a stable internet connection will do just fine. You can apply from anywhere you want.
Before applying, please check carefully what and if you need to prepare any additional documents and what visa type you are eligible for.
Now, if you are already prepared, follow these steps to apply online:
Fill in an online application form. Provide your data, passport details, e-mail address, any additional documents if you are required to do so.
Pay the handling visa fee using any convenient to you method of online payment.
Check your e-mail box for the confirmation number. You can check the status of your visa processing using this number. Within the next 72 hours, e-Visa will arrive at your e-mail box.
The average processing time using our services is only 19 hours. Print your e-Visa permit and bring it with you to the airport.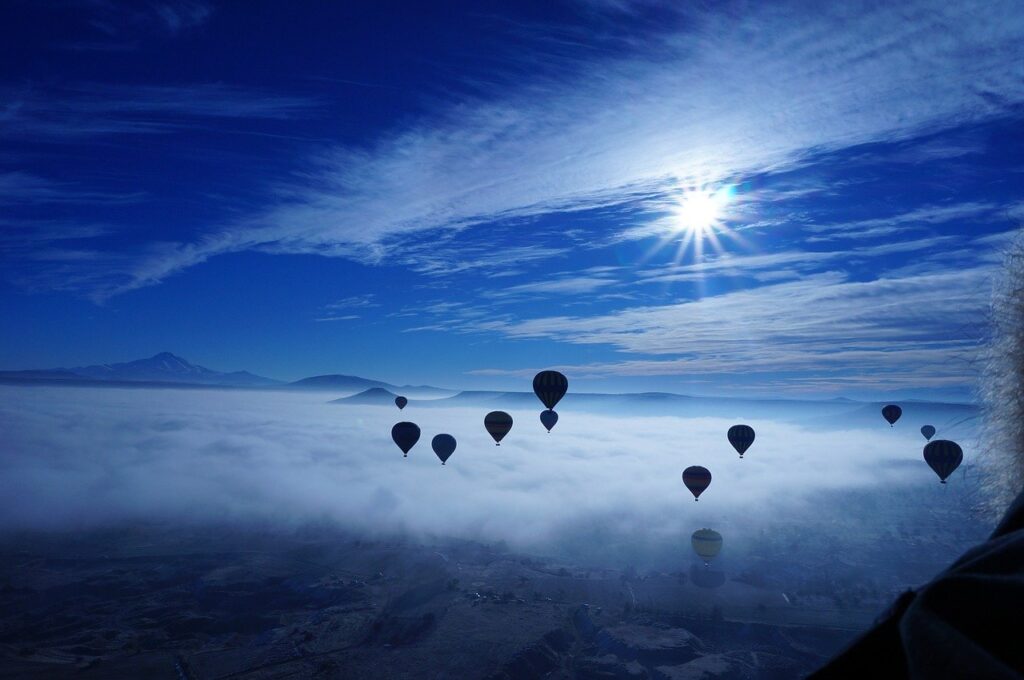 Four best places to visit in Turkey
Now that you know how to apply for a Turkish visa to enter Turkey without any problems, let me suggest some places to visit in Turkey.
We all know the prominent places in Turkey: Istanbul, the Ankara city, the Hagia Sophia, the Cappadoccia, and the hot air balloon trip there.
Let me list not such obvious must-see attractions in Turkey:
The Kurşunlu Waterfall: Located in a natural park, 19 km from Antalya. The waterfall is situated within a pine forest of exceptional beauty.
The Kızılkule: the Red Tower, located in the city of Alanya. The construction of the tower was completed in 1226! The brick tower was designated to protect the shipyard behind it. It was even featured on Turkish lira banknotes until 2005.
İzmir Clock Tower: is a historic clock tower that is the landmark of the city İzmir. The building is 25 meters high and features four fountains circularly located around the tower. In 2019 it was renovated due to an earthquake destroying the top and the clock being stolen in the past.
Heybeliada: the second-largest island of the Prince Islands in the Marmara Sea. This island can let you rest from the big cities and relax. Additionally, try discovering all of the historical sites and learn more about the culture.

Benefits of using our service
If you want your visa application to be as easy as possible, try using our services. We provide electronic visas to many different countries worldwide. You can make your travelling experience stress-free when you let the professionalists handle your visa permit for you.
Travel to Turkey with just a few visa requirements to meet beforehand. You can get your permit in only 3 business days on your e-mail address.
If you have a valid passport for at least 6 months ahead of the trip, hesitate no more and apply online now. Use your 90 days however you want.
In case your visa application would fail to be approved, we grant reimbursement. A qualified team of experts is available to you throughout the process.
Should you have any questions, do not hesitate to contact our support team. Plan your dream-journey now!