Turkey Visa for Green Card Holders
A green card holder is someone who has a permanent residency in the United States. A person who has a green card may work and live in the US. Do you need a visa permit to travel to Turkey? This and other questions will be answered in this article.
Turkey is the 6th most visited country in the whole world, with more than 50 million tourists visiting each year. Seven diverse regions, access to multiple seas, extreme biodiversity, sun-kissed beaches to relax on, and all-inclusive hotels in a low-price attract many travellers.
Nevertheless, before travelling you will need to prepare your Turkish visa.

Turkish visa types
There are two Turkish visa types. Different groups of various nationalities are eligible for each visa type. Your nationality determines the visa type you qualify for.
a multiple-entry visa that allows 90 days of stay total within 180 days validity
a single-entry visa that allows 30-day stay within 180 days
Most countries eligible for the multiple-entry visa do not need to attach any additional documents except China and Taiwan. When it comes to the second Turkish visa type, each country has different requirements to meet and various supporting documents to attach to their application.
Visa requirements: what should you prepare?
Being a green card holder will most certainly help you obtain the Turkey visa and visit Turkey. The actual documents you will need to prepare before applying, depend on your country of origin.
The basic requirements are:
a valid passport for at least six months ahead of the intended departure date
an active e-mail address onto which a PDF e-Visa version is sent
a scan of your green card
Depending on your nationality, you may need to attach other documents to your application. This may be a return ticket, hotel reservation, proof of sufficient funds for the trip, etc.
Online application process guide
The application process is as straightforward as it can be. When you already have all of the necessary documents ready, start filling the application form. Provide your data, passport details, e-mail address, the purpose of your travel. Then, attach the additional documents to the form.
The next step is making an online payment. The price also varies depending on your nationality; it can be 69, 99, 129 Euro. Use a payment method of your choice.
Lastly, check your e-mail address for the confirmation number that you will receive immediately after your payment is registered. You can check the status of your visa processing using this number. Within the next 72 hours, e-Visa to Turkey will arrive at your e-mail box. Please print it out and take it with you to the airport.
The processing time
The processing time may take up to 72 hours (3 business days). However, the average processing time using our services is just 19 hours!
99% of the applications are successfully approved thanks to our team double-checking all of the provided information to avoid any mistakes or delays.
Please note that the final approval time depends on the Government of Turkey. Apply in advance to avoid any issues with your visa permit.

Benefits of using our services
E-Visa to Turkey will arrive at your e-mail address.
A qualified team of experts will double-check all the information you provide to avoid any mistakes or delays. Our support team is available to you throughout the whole process; should you have any questions or issues with your application.
We make your visa-handling experience stress-free and easy!
Intriguing Turkish traditions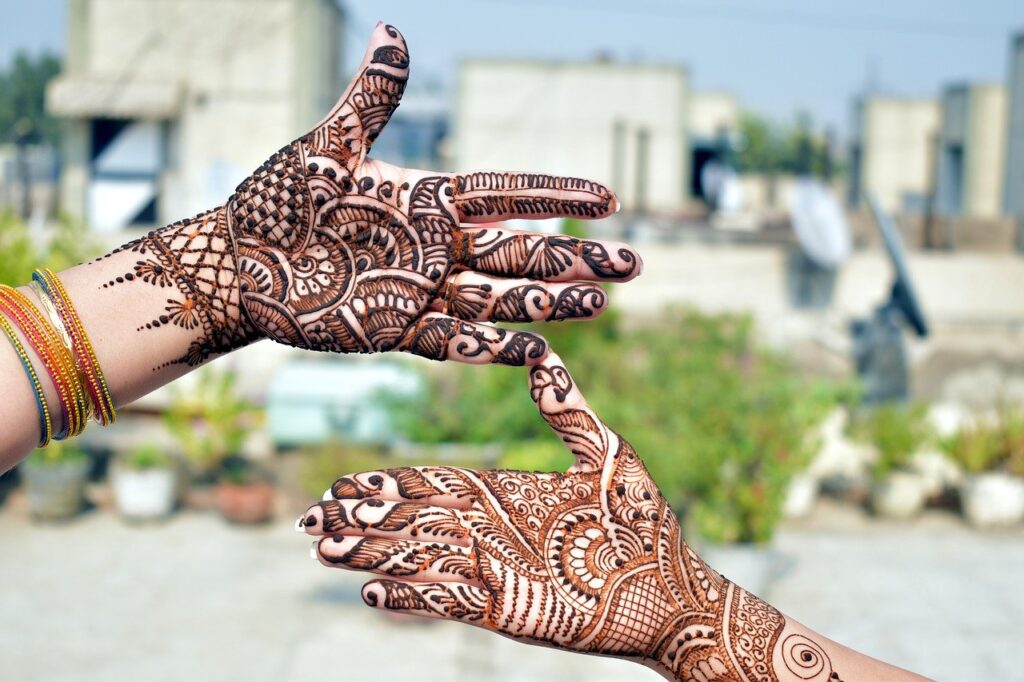 Turkey is a country extremely rich in history and culture. Due to that fact, there are numerous Turkish traditions that you can experience with a visa in Turkey. Here are a few examples of Turkey traditions:
Oil Wrestling: or grease wrestling, practised in Turkey for centuries. The annual competition of this national sport of Turkey is held since 1346! Before, the matches could go on for even two days until one of the competitors achieved superiority.
Since 1975, the matches are limited to 30-40 minutes, and additional 10-15 minutes when there is still no winner. Match-time depends on the category of the competitors. Oil wrestling most distinguishing factors is, of course, the fact that fighters are covered in olive oil and wear leather pants.
Kına Gecesi (Henna Night): traditional Turkish night for brides before getting married. This tradition has evolved now, e.g. before the groom would pick the bride after the party on a white horse. There have been some modifications to this tradition; however, it is still frequently practised by brides.
At this bridal party, the bride gets a gold coin pressed into her hand and covered with henna so that it stays on her hand for a couple of weeks to attract more money into her future life. Brides often hire henna artists for other women at the party to get various designs drawn on their hands. There is lots of singing, dancing, and partying combined with the traditional elements.
Adaklık Kurban (Devotional Sacrifice): The Sacrifice Feast in Turkey is a public holiday that makes it a day off for people in Turkey. It is the oldest Islamic tradition and refers to Abraham, showing obedience to God by agreeing to sacrifice his son, then God sent a ram to be sacrificed instead.
Turkey citizens practice this holiday by sacrificing animals and praying. Typically, one-third of the animal's meat is given to the poor. Many Turkish people are now donating to charities instead of slaughtering an animal.
If you meet the visa requirements, apply for your e-Visa to Turkey. Travel and explore all of the seven regions of Turkey and learn all about their history and traditions.
Should you need more information about the application process to be able to travel to Turkey, do not hesitate to contact our support team.