Turkish Visa for Afghanistan
Turkey is one of the most visited countries in the world, with more than 50 million tourists visiting each year. This beautiful country with seven original, diverse regions and welcoming people attracts numerous visitors annually. The Turkish visa system is quite perplexing to those who first encounter it.
This article will help you learn more about the Turkish visa system, visa permit for Afghanistan citizens, how to make your application, and lastly a few of the many reasons why you should visit Turkey.

Turkish visa system
Confusing to some, the Turkish visa system lays out the rules upon which you may enter Turkey. Many countries, e.g. the EU countries, may enter Turkey visa-free. Some countries can enter visa-free under certain conditions, others even with an expired ID.
However, not every country can enter Turkey visa-free. Afghanistan countries may enter Turkey with an electronic visa permit that is fortunately easily obtainable.
E-Visa to Turkey for Afghanistan citizens
There are two types of electronic visa permit to Turkey. There is a multiple-entry visa that allows 90 days of stay total in Turkey within 180 days. And there is a single-entry visa that allows 30 days of stay in Turkey within 180 days.
Afghanistan citizens are eligible to apply for a single-entry visa for a 30-day stay.
E-Visa application is as straightforward as you can imagine. The application process can be completed in less than 15 minutes and may be done entirely from home!
Visa requirements
When applying for a Turkish e-Visa, you need to make sure that you have all of the required documents so that your application is successfully approved.
The primary visa requirements include:
a valid passport (for at least six months ahead of the intended trip)
an active e-mail address (to receive the PDF version of your e-Visa permit)
Unfortunately, Afghanistan citizens need to prepare additional required documents to apply. To travel to Turkey with an e-Visa, you also need to attach these supporting documents:
a residence permit or a valid visa from one of the following countries: United Kingdom, United States, Ireland, or one of the Schengen Area countries
a return ticket
proof of hotel reservation
evidence of sufficient funds ($50 for each day of the stay)
The application process
Now that you have all of the required documents prepared, you may start your application process. All valid passport holders that want to apply online should follow these steps:
Click the green button 'Apply for an e-Visa Online' and start filling the application form. Provide your personal information, passport details, e-mail address, and the purpose of your travel.
Attach the additional required documents.
Make an online payment. Pay the handling visa fee using any method of online payment available.
Check your e-mail address. Immediately after your payment is registered, you will receive a confirmation number that can be used to check the visa status while it's processing. Within the next 72 hours, a PDF version of your travel permit will arrive at your e-mail address as well.

The processing time
Turkish visa processing time may take up to 72 hours (3 business days). However, the average processing time when using our services is just 19 hours!
Moreover, 99% of the applications are successfully approved, thanks to our team double-checking the information you provide to avoid any mistakes or issues with the application.
Please note that the final time may elongate if the Government of Turkey decides so. The final processing time lies within the Turkish government.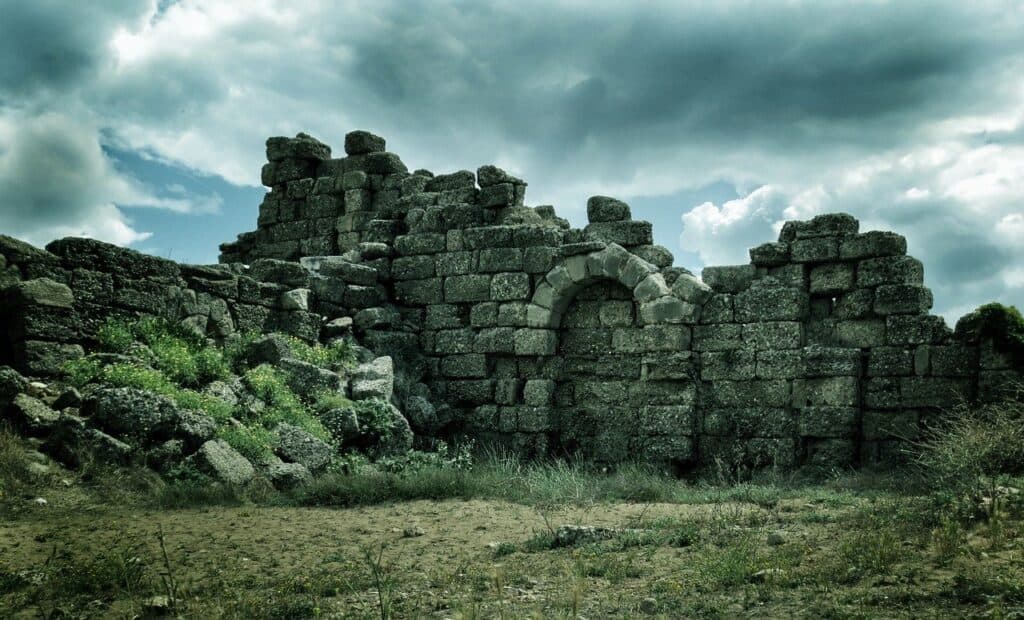 Turkey as the travel destination
What to visit in Turkey? The answer to this question depends on why you want to go to Turkey. If you seek relaxation, try one of the multiple magnificent beaches and vacation resorts available in Turkey. In almost 20 beaches you can spot the Caretta Caretta turtles!
Turkey is known for its' seven diverse regions. Each region is famous for different things; however, each one is filled with historical sites and cultural aspects as well.
The Marmaris area is one of the most recognised by tourists area in Turkey if you seek a holiday getaway. With a beautiful beach, marine port, ancient sites, and a rich nightlife, Marmaris is one of the most often chose location in Turkey for vacation.
You can even visit the Greek island Rodos from the Marmaris travelling on a cruise for just 45 minutes. There are many other tours to take while in Marmaris, e.g. visiting the Pamukkale hot springs!
If you want to visit all of the seven Turkish regions, plan your journey carefully. Don't underestimate the time you will need to travel in-between places in Turkey.
The shortest flight from Afghanistan to Turkey will take you 6 hours, and if you wish to see as much as possible, you will probably need to take some flights within Turkey as well.
No matter if you wish to relax, hike, climb a mountain, go on a hot-air balloon, visit all of the ancient sites and learn about the history, try water sports, hot springs, or sunbathe on the beach, Turkey is the perfect destination that has all you may need.
Apply for an e-Visa and start planning your dream journey today!