Visa to Turkey for South African Citizens
The Turkish visa system is not that easy to understand as there are different rules and regulations for each country to obey. Fortunately, South African citizens are eligible to apply for an electronic visa to Turkey that is extremely easy to obtain.
To complete the application process for a Turkey visa, you need to fill in an online form, which can be done in less than 15 minutes. You may apply without even leaving your home with any working device that has a stable internet connection.
A flight from South Africa to Turkey is quite long; it may take 12 to even 16 hours. Thus, it's essential to have all the necessary things prepared beforehand.
This article will help you find all the answers you may need to apply for a Turkish visa.

Visa requirements for South African citizens
All South African passport holders are eligible to apply for a visa online. Read on to find out what documents do you need to prepare to apply.
South Africans may apply for a multiple-entry visa that allows 30 days of stay in Turkey within the 180-day validity period. Only the two basic requirements are there to meet for South Africans:
a valid passport for at least six months ahead of the planned departure date
an active e-mail address onto which the e-Visa PDF version is sent
Make sure that your passport is valid and start the application process from anywhere and anytime!
The application process
A straightforward and quick application process that can be completed in 15 minutes may comprise just three simple steps. If you meet all of the above-described requirements, follow these steps to apply:
Fill in an online application form by providing your data, passport details, e-mail address, and the purpose of your travel. There is no need to attach any additional support documents.
Pay the handling visa-fee using a method of online payment of your choice.
Immediately after your payment is registered, you will receive a confirmation number with which you can check the status of your visa processing. Within the next 72 hours, a PDF version of your e-Visa will arrive at your e-mail address.
The average processing time using our services is only 19 hours! Whatsmore, 99% of the applications are successfully approved thanks to our team double-checking the information you provide to avoid mistakes.
Please note that you need to print your e-Visa permit and bring it with you to the customs officials' airport to evaluate.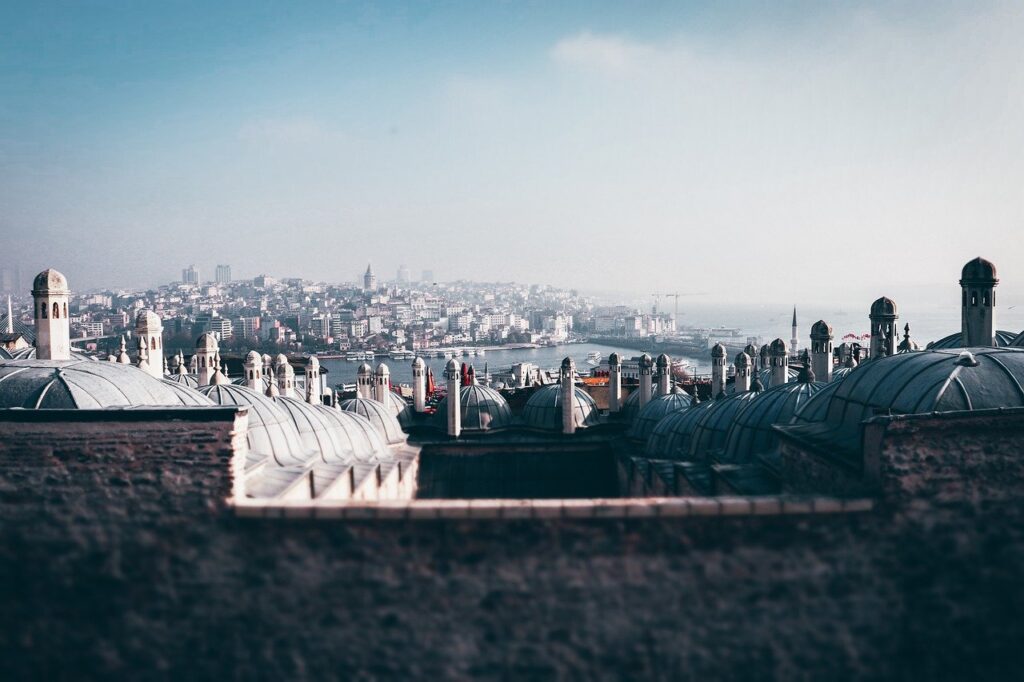 Three unique Turkish attractions
Turkey is the 6th most visited country in the world, with 46 million tourists visiting. No wonder why so many people are choosing Turkey as their travelling destination. Seven wonderful diverse regions to explore, incredible, delicious Turkish food, coffee, tea made out of fresh leaves. Numerous ancient sites to visit, some even older than Stonehenge!
Everyone knows Turkish attractions such as the hot-air balloons in Cappadocia, the Pamukkale hot springs, or the Hagia Sophia.
Here are some less known Turkish attractions to see:
The Canakkale Trojan Horse: in the region of Canakkale is displayed for tourists the Trojan Horse that was used in the 2004 movie featuring Brad Pitt. This city is the nearest major town to the ancient city of Troy. The horse is displayed at the seafront. Definitely something worth seeing!
The Butterfly Valley: located in the Fethiye district in the Mediterranean region of Turkey. A valley that is laying at the foothill of a mountain, the valley is nominated for preservation as the world's heritage. You can find there 105 different butterfly species and some beautiful waterfalls.
The Sufi whirling is a form of meditation that seeks its performers to obtain perfect balance and karma by getting rid of your ego. The ritual comprises listening to music, dancing in repetitive circles, and focusing on God. The circles are symbolizing the Solar System and the planets orbiting around the Sun.

Final words
Using our services can grant you your e-Visa permit within 72 hours. Plan your future journey to Turkey carefully and apply using our high-quality visa services. You can make your travelling experience stress-free when the professionalists handle your visa permit for you.