Visa to Turkey for Australian citizens
Electronic Visa has become very popular nowadays. Earlier people from friendly foreign countries of Turkey had the opportunity to get a visa on arrival. It is still in vogue.
However, it takes a lot of time to process. Travellers need to wait at the airport for a long time. To minimize the hassle on the airport, Turkish government allowed certain countries to apply for an electronic visa.
In this process, one has to apply for a visa online. After the necessary approval, a tourist will get their visa permit on their e-mail box.
Australia is one the few countries which can get an e-Visa for its nationals without any extra documents. To avoid unecessary waste of time and energy, let the professionalists handle your visa for you.

If you want to know more about e-Visas, how to apply for them, what documents do you need as an Australian citizen, keep on reading.
What is an e-Visa?
Electronic visa enables you to cross the Turkish border without the need to go through the tiresome process of handling a visa on arrival, or at the embassy. Turkish government has a quite hectic visa system.
The below listed countries can enter Turkey with an e-Visa, and don't need to provide any additional documents.
Antigua and Barbuda, Bermuda, Haiti, Saint Vincent, and the Grenadines
Armenia, Canada, Hong Kong (BNO), Saudi Arabia
Australia, China, Jamaica, South Africa
Bahamas, Dominica, Kuwait, Taiwan
Barbados, Dominican Republic, Oman, USA
Grenada, Saint Lucia, United Arab Emirates
These countries can apply for e-Visa without any additional documents. For the above-listed countries, a multiple-entry visa is available, and each stay can be as long as 90 days.
Here we can see that Turkey listed Australia. Australian citizens can stay in Turkey for 90 days without any extra documents. You can apply for the visa in advance to avoid any stress during the trip.
After the necessary approval, you will get your visa permit onto your e-mail. After that, print it out and take it with you to the airport. At the airport if you show this printed out document and your valid passport, you will get into Turkey without any issues.
Countries that need additional documents
There are certain countries, whose nationals have to submit some extra documents when applying for an e-Visa. More so, these citizens can stay only for 30 days straight in Turkey. Among those countries are:
Afghanistan
Algeria
Angola
Bahrain
Bhutan
India
Bangladesh
And more.
These countries need to attach additional documents to their application. Depending on your nationality, it can be a ticket, a returning ticket, a hotel reservation, prove of your financial assests on each day of the trip, etc.
For the full list of countries that need different documents to apply, and for the specified requirements for each country, please visit https://visa-for-turkey.com/do-you-need-eta.
Australian citizens can apply for an e-Visa without any additional documents. All you need is a valid passport, which validity has to exceed at least 6 months ahead of the trip, an active e-mail address, and a photograph of yourself.


How to apply for an e-Visa?
The steps of applying for an e-Visa are as follows:
Fill in an online application form. Provide your data, e-mail address, photograph, and a scan of the bio-data page of your passport.
Once filled in properly, pay the handling visa fee using any convenient to you method of online payment.
The traveller will get their visa permit on their e-mail address. Print out the PDF version and take it with you to the airport.
Benefits of using our services
We can guarantee the highest-quality visa service out there. If you want to plan your journey and not worry about handling a visa permit, let us do it for you. Using our services can grant you a stress-free travelling experience!
Moreover, a qualified team of experts is available to you throughout the whole process. Should you have any questions do not hesitate to reach out to our support team.
If your application would fail to be approved, we grant reimbursement for your money accordingly with our Terms of Service.
Another benefit is definitely the fact that the application process is very easy to complete. Any working device with a stable internet connection will do just fine. You can get your visa permit in 3 business days not even leaving your house. The average processing time using our services is 19 hours!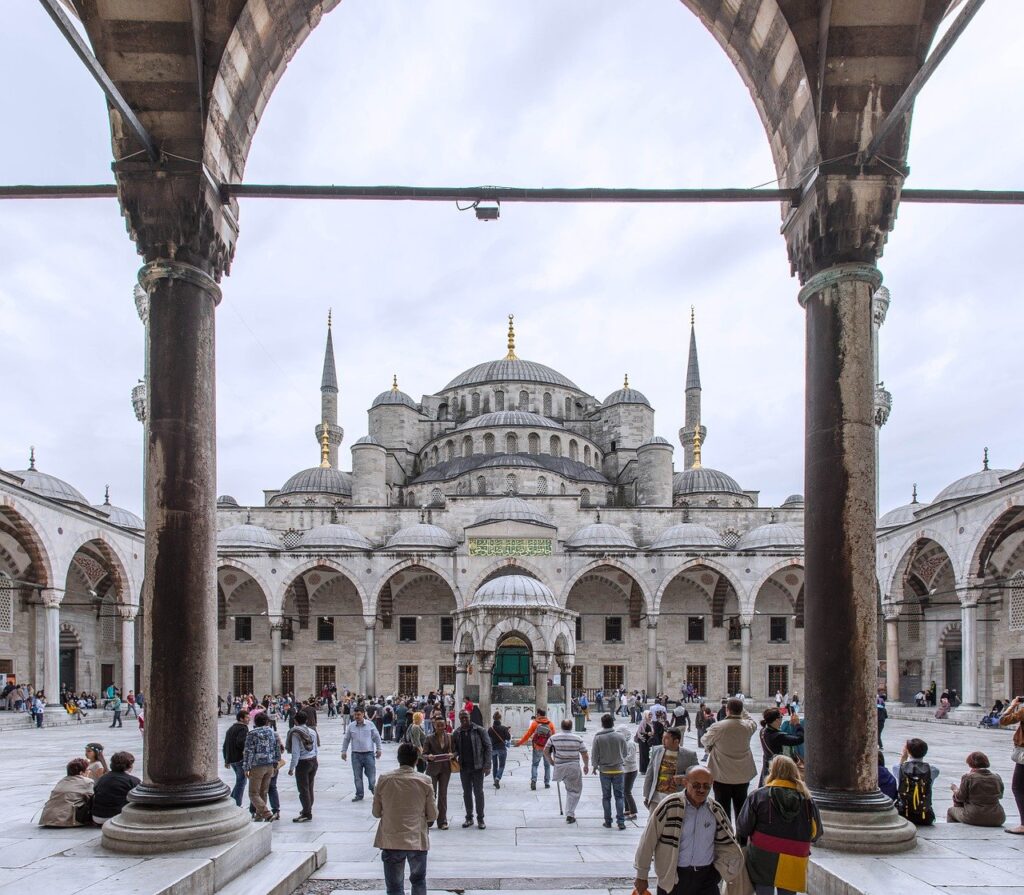 Final words
Travelling to Turkey grants endless opportunities. You can learn all about their rich and unique culture, history, and customs. Visit some of the many different ancient sites, some even older than the Stonehenge. Relax at the magnificent beaches, climb the mountains, cycle, go on a hike. Try watersports or visit the small villages in which the famous, colourful carpets are being made.
If you want to try Turkish food, local produce, the incredible Turkish coffee, wait no more and apply for an e-Visa now!
E-Visa is a very useful tool for people in the present situation, you can handle it from your home. Australian citizens may use this opportunity for visiting Turkey for recreational or business purposes.
Should you have any questions do not hesitate to contact our support team, available to you throughout the whole process.